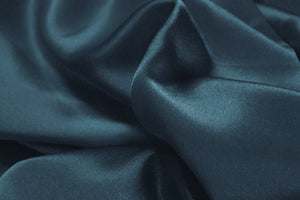 Aquamarine Fine Jewellery
The beautiful shimmer of an aquamarine ring, aquamarine necklace or aquamarine earrings are stunning in any light.
Learn more about Aquamarine…
The name comes from the Latin words aqua - meaning "water" and marina - meaning "of the sea." Aquamarine is the blue to blue-green variety of the mineral beryl. Whereas emerald is the green to bluish green variety of the same mineral.
The mesmerising colour of this gemstone has high clarity and lovely transparency and ranges from a light pastel greenish blue to deeper blue. It has been said that aquamarine protects against battles or litigation and can enhance the happiness of marriage. 
March Birthstone
Aquamarine is the birthstone for March and commemorates the 19th wedding anniversary.
Get inspired by some of our past Aquamarine designs...
Each diamond, coloured gemstone or pearl is stunningly unique which is why choosing to create a one-of-a-kind piece can be so rewarding. If you fall in love with one of our past designs, get in touch with one of our friendly and experienced designers and we can work with you to source the perfect diamond or coloured gemstone to suit the design you want to create and your budget.