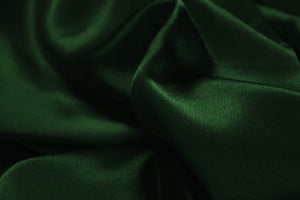 The lustre and natural beauty of a jade or pounamu pendant or jade or pounamu earrings is something to be revered.
Learn more about Jade...
Jade has a rich history of creative artistry, adornment and deep cultural significance dating back thousands of years. It was prized by many civilizations including ancient China and the Aztecs and Mayans of Central America. Among Māori in New Zealand jade is known as 'pounamu' and is highly valued and handled with great respect. Pounamu is gifted on important occasions and used to display cultural status within iwi tribes as well as being used for adornment and peace making. Jade is considered a semi-precious gemstone which is often smooth and shapely in its finished form. Jade is classically known for its vivid green shimmer which varies from light to dark but there is also rare lavender, pink, yellow, black, and white jade. It can also be found with aspects of white, producing a marbled and swirling effect. Jade has been treasured by many cultures due to its sacredness as well as its strength. It is a durable gemstone, measuring a 6 on the Mohs scale of mineral hardness. Jade is formed from two different stones: jadeite and nephrite. Jadeite (sodium aluminium silicate) is mostly found in Myanmar while nephrite (calcium magnesium silicate) is found in Europe, British Columbia, Australia, and New Zealand. 

Jade is the gemstone used to mark the 12th, 30th and 35th wedding anniversary.
Get inspired by some of our past designs
Each diamond, coloured gemstone or pearl is stunningly unique which is why choosing to create a one-of-a-kind piece can be so rewarding. If you fall in love with one of our past designs, get in touch with one of our friendly and experienced designers and we can work with you to source the perfect diamond or coloured gemstone to suit the design you want to create and your budget.