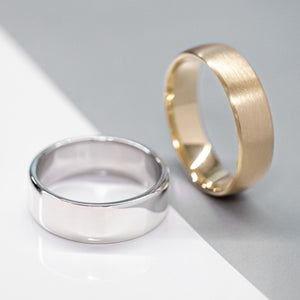 Mens Classic Wedding Rings
A classic style wedding ring is a timeless and elegant choice to represent your relationship and personal style. 
All designs can be customised and you can choose to have them crafted in your preferred precious metal.
0 products
Sorry, there are no products in this collection.