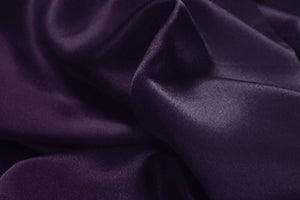 Available in deep and soft hues, amethyst earrings, a bright amethyst pendant or an amethyst bracelet can appear to almost glow with translucence.
Learn more about Amethyst...
Throughout the ages, amethyst has often been associated with royalty, luxury and power. Amethyst colours range from light to dark purple. Transparent deep purple colours are the most highly regarded. The hue of the amethyst depends on its origin. In The Americas, amethyst has a deep purplish tone with strong hints of blue. Other varieties have more of a reddish hue as well as subtle blue aspects. Amethyst holds the potential to change colour when it is heated, either naturally or in a lab. Prasiolite is the name given to amethyst which turns green when reacting to heat. Citrine is another variety of amethyst produced by heat and is golden yellow in colour. 
February Birthstone
Amethyst is the birthstone for February and the gemstone for the 6th and 17th wedding anniversaries.
Get inspired by some of our past designs
Each diamond, coloured gemstone or pearl is stunningly unique which is why choosing to create a one-of-a-kind piece can be so rewarding. If you fall in love with one of our past designs, get in touch with one of our friendly and experienced designers and we can work with you to source the perfect diamond or coloured gemstone to suit the design you want to create and your budget.