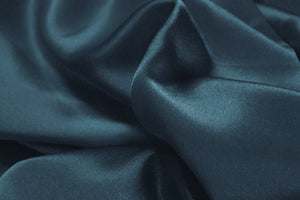 The stunning lustre of topaz earrings, a bright topaz pendant or enchanting topaz bracelet is a beautiful choice for any occasion.
Learn more about Topaz...
In ancient Greece, topaz was thought to give its owner additional strength during troubling times. While blue topaz is best known, topaz can occur in a stunning variety of colours. Ranging in hues from fire orange, honey yellow, golden-mocha brown, blushing pink, violet purple, warm green to completely colourless. The most prized is natural imperial topaz, which can be found in a strong orange, pink, or red. Regardless of colour, a topaz will always have a brilliant lustre. Due to its relative affordability compared to similarly coloured and more expensive gemstones, topaz has gained a strong following among jewellery lovers.
Topaz is the birthstone for November, most commonly golden-yellow topaz as this is similar in colour to citrine – the other birthstone of November. Blue topaz in particular is the gemstone which celebrates the 4th wedding anniversary and imperial topaz commemorates the 23rd wedding anniversary. 
Get inspired by some of our past designs
Each diamond, coloured gemstone or pearl is stunningly unique which is why choosing to create a one-of-a-kind piece can be so rewarding. If you fall in love with one of our past designs, get in touch with one of our friendly and experienced designers and we can work with you to source the perfect diamond or coloured gemstone to suit the design you want to create and your budget.