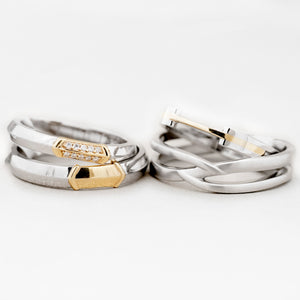 Gender Neutral Contemporary Wedding Rings
A contemporary wedding ring is a modern choice to represent your relationship and personal style. All designs can be customised and you can choose to have them crafted in your preferred precious metal and to feature gemstone(s) if desired. 
0 products
Sorry, there are no products in this collection.