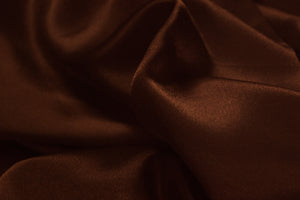 A pair of bright and distinctive citrine earrings, a juicy citrine necklace or a bright citrine bracelet lend a beautiful pop of colour.
Learn more about Citrine...
This bright shining gem is said to have been a gift from the sun itself. French for 'lemon', the name 'citrine' is fitting for this gemstone of rich lemon yellow and juicy orange-brown hues. The variety of rich yellow to orange colours are caused by the amount of iron present in the stone. Citrine is often an appealing alternative to more expensive yellow-orange gemstone options such as topaz and sapphire as to the untrained eye, it can often be hard to distinguish the difference between them.
November Birthstone
Along with topaz, citrine is a birthstone for November. It's also recognised as the gem that commemorates the 13th wedding anniversary. 
Get inspired by some of our past citrine designs
Each diamond, coloured gemstone or pearl is stunningly unique which is why choosing to create a one-of-a-kind piece can be so rewarding. If you fall in love with one of our past designs, get in touch with one of our friendly and experienced designers and we can work with you to source the perfect diamond or coloured gemstone to suit the design you want to create and your budget.